So, I recently entered quite a few giveaways, if you couldn't tell from my Sew Mama Sew and Shabby Apple posts. However, I wanted to return to a couple smaller scale giveaways that I a) won and b) think should be used as great opportunities to talk up some good blogs.
The first
giveaway
is from
Diana & Me
, and took place a while ago. Mid-April in fact. The cool thing that Diana does from time to time is that she reviews sewing books. She had reviewed the book
Doodle Stitching
, and felt it would be better material for a giveaway as it was a little too basic for her. Wanting to get back into sharpening my embroidery skills, I entered the giveaway. What a treat to have won it! Overall, I agree with Diana's review of the book-perhaps a little more basic in some ways than I'd prefer, but I mainly wanted it as a reference for types of stitches. The projects were secondary to me.
I didn't want to post about this giveaway until I had a chance to use it. I was able to put it to some use when I made my Crepe for Gertie's Sew-Along. The facings kept trying to flip out, so I embroidered the neck and sleeves with a feather stitch. It didn't quite work out as well as I'd hoped, but I keep reminding myself I can always return to it later if I want to change it. What do you think of it?
Do you think this counts as a Sew Weekly challenge for last week? It's an embellishment on an existing piece, so I can't decide.
And just Monday night, I learned I won another giveaway! (I'm giveaway happy, apparently, which is so much better than gambling I think.)
IndieTutes
recently posted a
giveaway
of the sweetest little child's shoes by
Lena's Patterns
. Lena sells patterns to make these cute little things as well as bigger shoes and toys and kids clothes, but the giveaway was for a linen pair that she had made herself. She sells the shoes through
Garden Alley
, so if you like them, you can go peruse some options over there.
I noted this earlier, but my sister is due to have her first daughter (my first niece) come August. I thought these would be perfect for her, even though I rarely ever enter giveaways for kid's stuff. I don't have kids, so I don't usually find them relevant. But these little ones just spoke to me and called out my niece's name.
Now for those of you unfamiliar with IndieTutes, I do want to at least point out how great she is. I originally started following Vegbee because I found her free tutorials and patterns easy and accessible. I took her post on making a
hooded cloak
to make one for
Libby's
daughter ages ago, on her 3rd birthday.
You can't see much of the cloak, but as you can see, she is 3.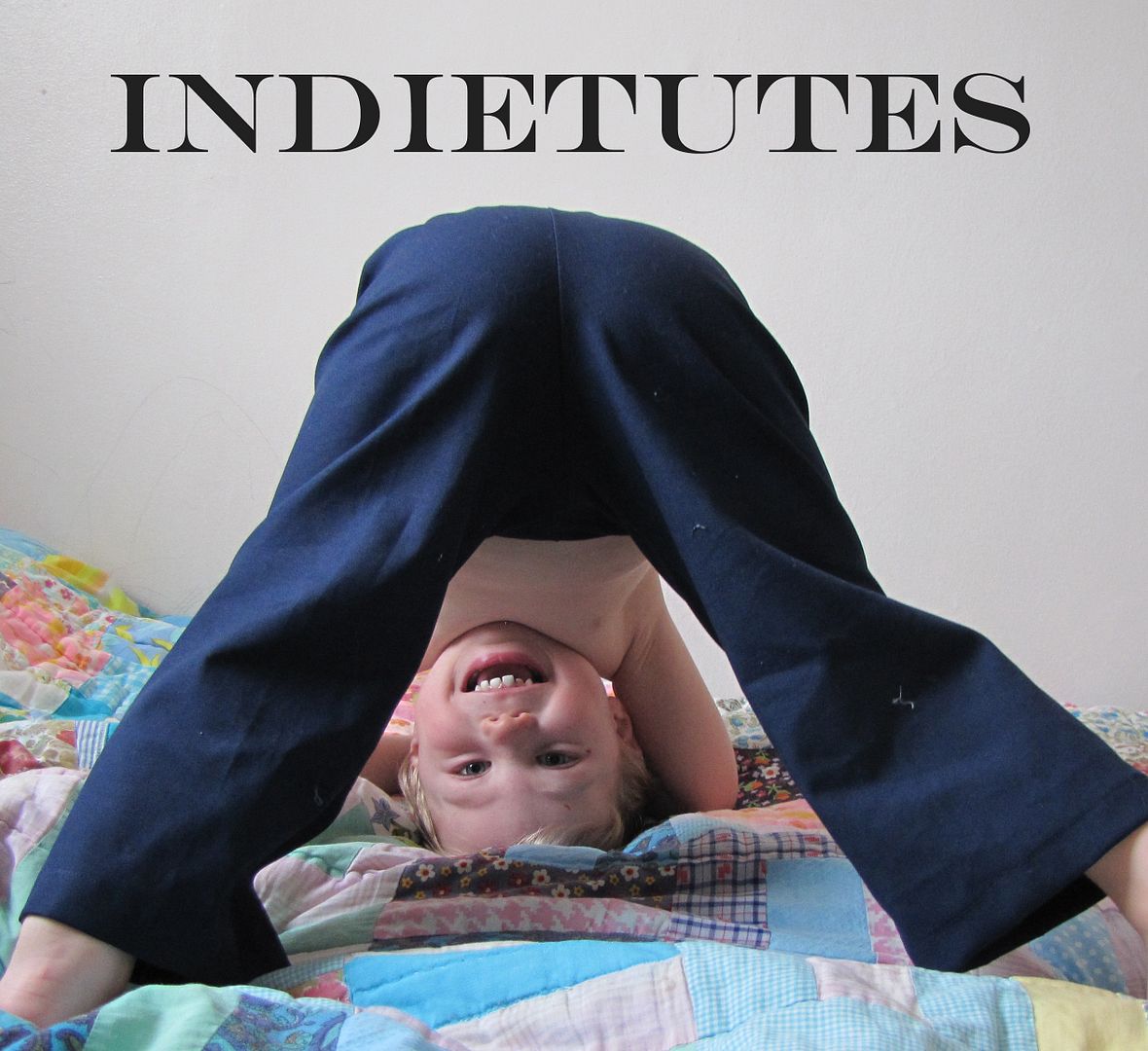 Though I came to her site for the quick and easy refashion tutes and accessible projects, I find that I am following her blog closely mainly just to get more of her outlook on life. She has some great insights and demonstrates a thoughtfulness that I can only hope to take into parenting, should I ever enter into that role. Her nurturing of creativity and growth in her kids reminds me of just what I want to take into my own practice with family, friends, and even (especially!) work. Her
patterns
are great, especially if you have kids who hate restrictive clothing or if you want to explore some refashion options. They're simple and fun, and she has obviously taken some time on making them accessible. So, when you get a chance, check Vegbee out! I hope you find her as enjoyable as I have!