yikes!
to think that this took me as long as it did! i saw
inkfinger's
bugs and couldn't resist doing one myself, though i had forgotten the theme for the week/month.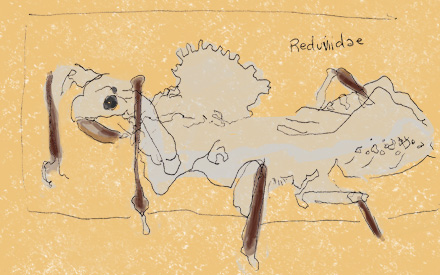 more yikes!
unlike sutter's this one (a wheelbug) doesn't come and suck your blood while you're in bed. rather, it eats bedbugs. (what a nice bug!) so, forgive its frightening appearance and check out what it looks like in
real
life
. forgive the poor coloring. it took me all evening to figure that part out.
*sigh*