I have some vintage pieces that I have been wanting to post about for a time, but didn't want to do so without providing an introduction to the artist who made them. These pieces come from perhaps my favorite vintage fashion artist,
Leona Caldwell
. She seems to have been a local artist in Scottsdale AZ, and I haven't read anything that indicates her work had wide circulation or recognition. I found one of her pieces on a visit to Arizona about 6 years ago, and have found pieces posted on a sporadic basis on the internet.
There's not a huge amount of information on her life online, either, so I will post part of her obituary. Out of all the information I found, this seemed to give context rather than just making her only a name of a fashion and art force in the Scottsdale community.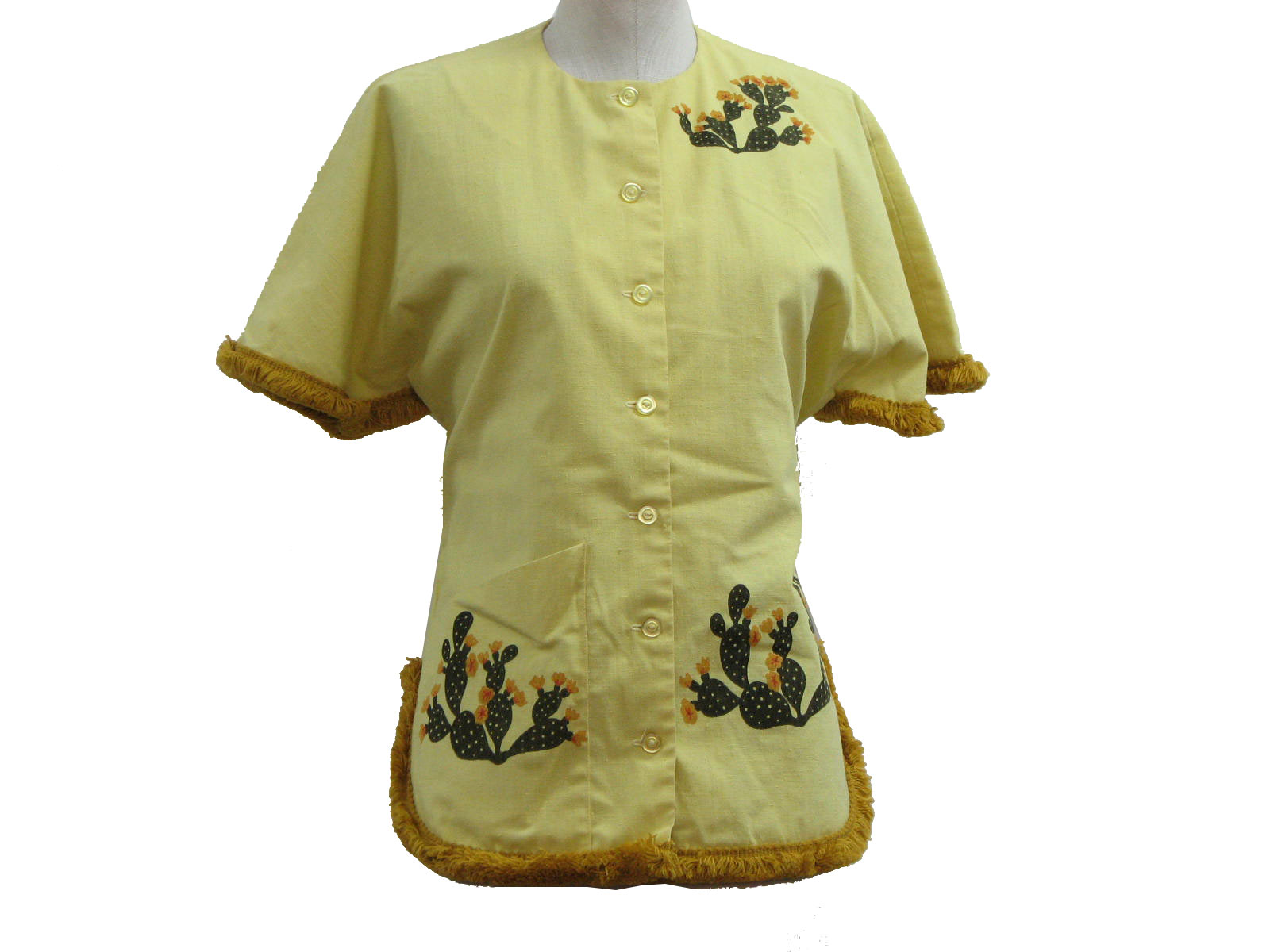 "
When her husband died in 1954, she expanded her ceramic studio in Phoenix and soon opened Leona Caldwell Originals in the Kiva Craft Center on Fifth Avenue in Scottsdale, neighbor to fellow artisans Lloyd Kiva, Charles Loloma, Paolo Soleri and many others. She created ceramic jewelry and garments silkscreened with original designs inspired by Hohokam artifacts, animals and plants of the Southwestern desert. She retired in 1978 to enjoy her home, garden, and family.
"
Leona made some amazing screen prints for her pieces. Simple, colorful, and playful all at once. She drew her inspiration from her locale, with cacti, roadrunners, quails, and owls showing up as her main subjects. Here are some of the findings online, mainly from past etsy or eBay listings. I had also seen listings of purses she made on etsy, but they seem to have been removed completely.
My personal Leona Caldwell pieces will be posted later this week, because I want to dote over them.
Do you have any favorite vintage brands/designers that you seek out?